Wrapped up in this cult that I started on my website – or wrapped up in this website that I started on my cult? Vote here in the official survey for the back cover of I Question Not Me # 4. It's a tight race between Set it Off vs. Demonstrating My Style, plus I'm still trying to get an accurate assessment of my readership's vitriol for Hypno Jam with Dan.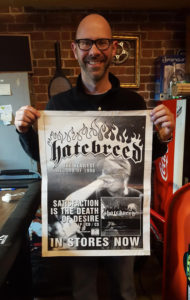 And most important – is "Satisfaction is the Death of Desire" the heaviest record of 1998? I have since received intel that this was actually released in 1997, but I'm going with what the poster states.
Deadline is Friday, May 19.
https://goo.gl/forms/itQdDpb4Dx2mnXQ73