Some essential WZ items for the SGW in your life:
Gratitude Zine #2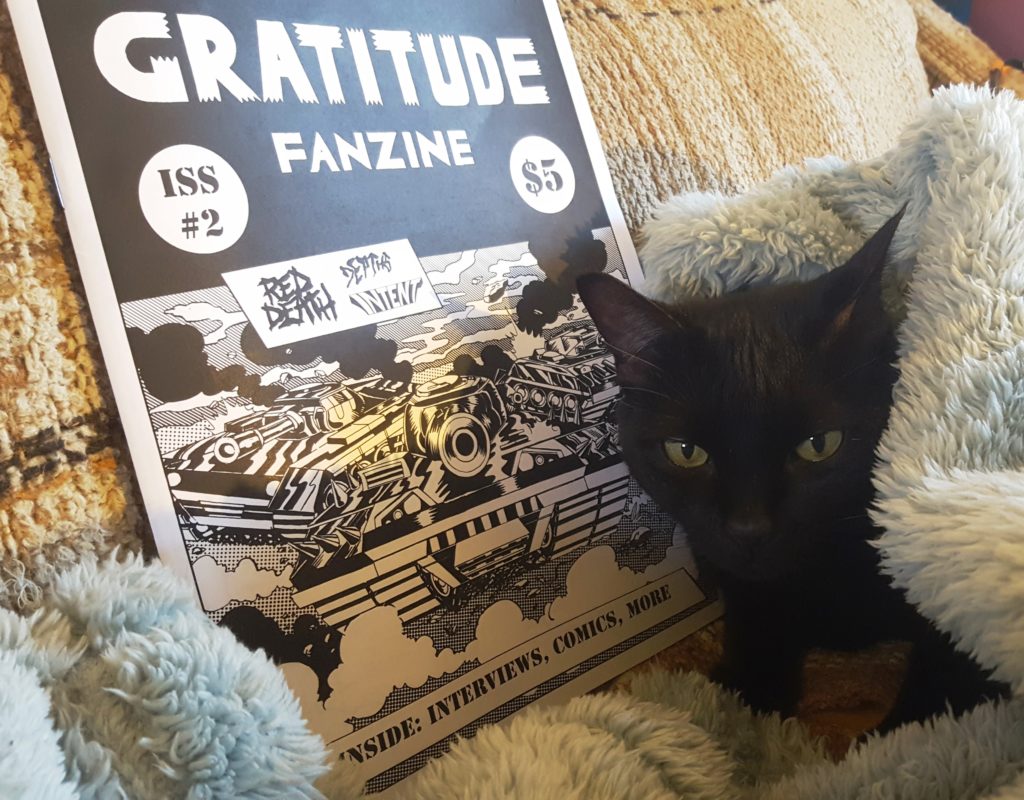 Anyone should be grateful to receive a gift of Gratitude #2, especially if your partner is a fan of Hard Response … or the Warzone s/t, which I have covered in detail, aka argued for its legitimacy. Most definitely worth $5 (golden rings, as much as it pains me to make a 2nd album reference).
Available at gratitude.storenvy.com.
Listen to Warzone Shirt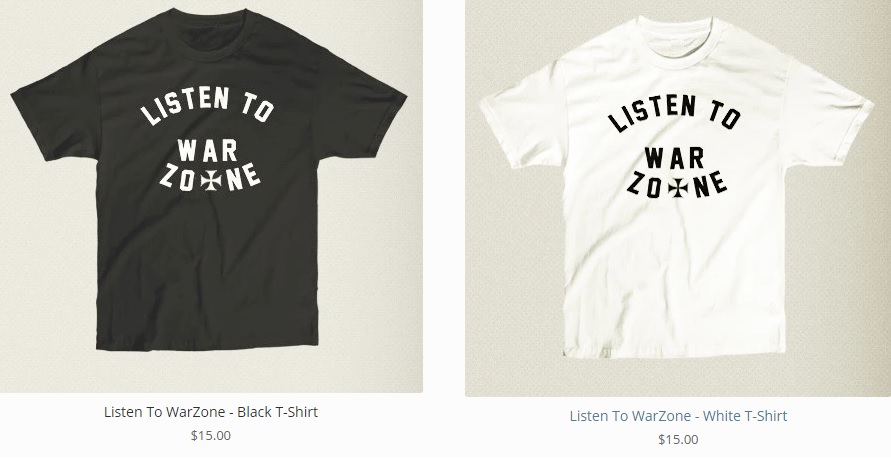 In the midst of the current chaotic world events, Jesse Caldwell decided to do something positive and print Listen to Warzone shirts, from which 100% of the proceeds will benefit the Ali Forney Center. This badass design is available in XXS through 3X for all sizes of WZ aficionados. Don't sleep, as these are only available for a few more days: orders end Friday, February 3.
Get one at listentowarzone.bigcartel.com.
I Question Not Me #3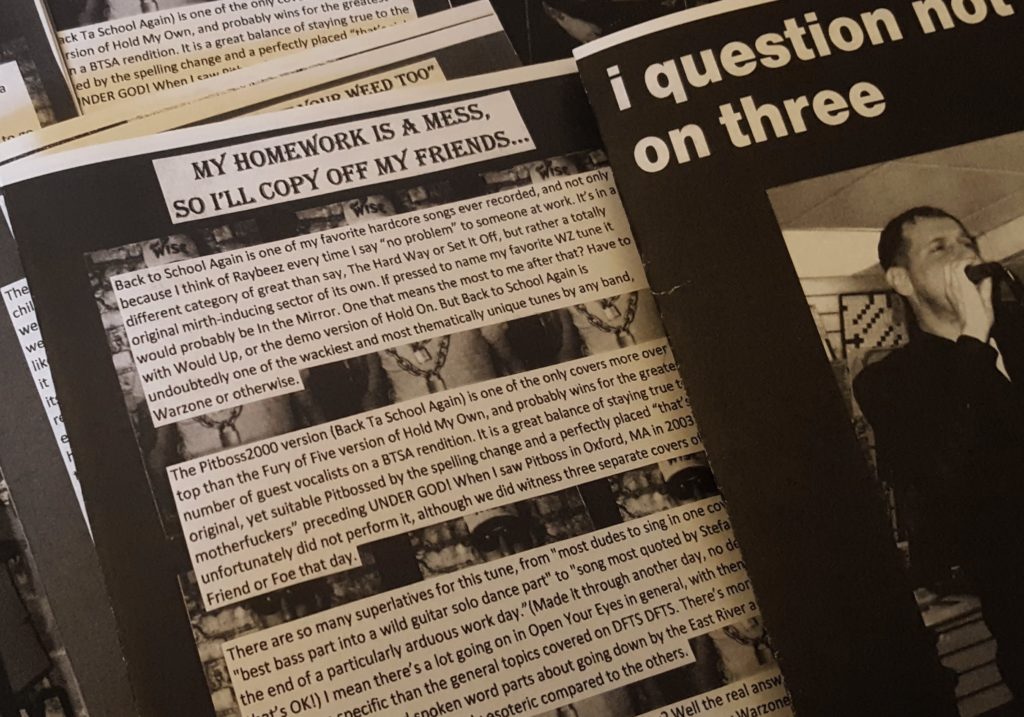 Issue 3, aka On Three, is appropriate not only for the Supertouch fan in your life to be grabbing hold of, but also for that special someone who you'd let copy your homework. While there's always a bit of something WZ-related in my zines (my old one was called Double Rabies), IQNM #3 features a one-page digression on the excellence of Back to School Again.
Warzone aside, this is also an appropriate gift for a New Breed Comp fan, as it features a map of all the addresses of the bands on the comp, in case your sig other wants to drag you around on a walk in freezing temperatures, as I have been known to do.
These are still available for order – check the Mailorder page for domestic and international pricing.
Next year: appropriate gifts for your Biohazard valentine…